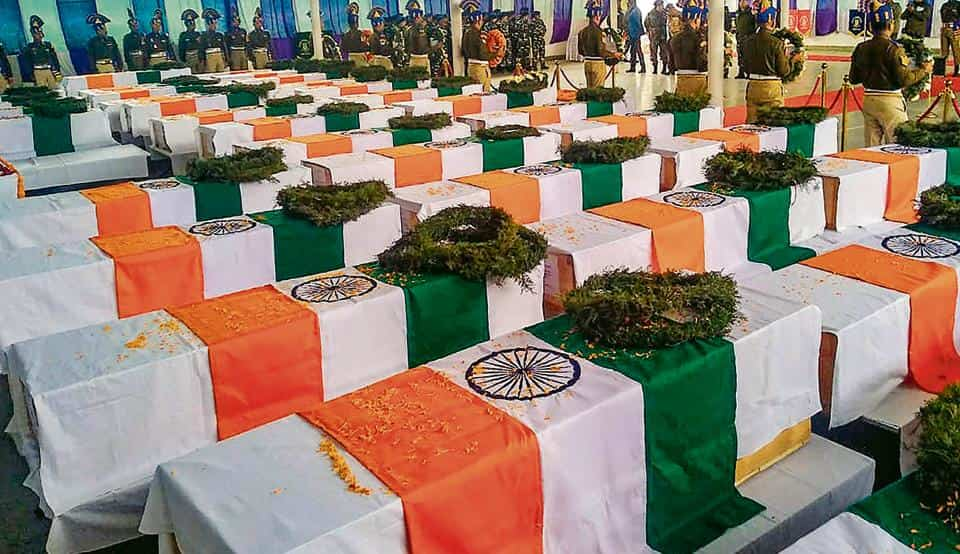 14th February, the day of love as always used to be. But last year something very tragic happened. Our 40 CRPF Jawans got martyred in a suicide bombing attack in Pulwama. Wherein a car carrying explosives rammed into one of the buses of the convoy.
Who to be blamed for the attack?
The Jaish-e-Mohammed terror group took the credit for the attack. They released a video after the attack. Where they said that "by the time this video would be released, Adil would be in heaven". Adil Ahmad Dar was the suicide bomber used in this attack. He was a resident of kakapora in Pulwama and joined the terror group in 2018. The investigation reports later confirmed that around 100kg of explosives were used for this attack.
The major cause that lead to the attack?
The mere cause of attack was due to some internal security breach. The attacker was already knowing about the convoy movement. Also, when a convoy moves from one place to another no vehicles are to be allowed in between, but this attacker's car somehow managed to go in between the convoy and attack the bus.
What happened after Pulwama attack?
However, Within two weeks of the Pulwama attack, the Indian Airforce did airstrikes in terror camps in Balakot. In this airstrike, the IAF used twelve Mirage 2000 jets, and the bombs that were used were SPICE-2000 bombs. These are Israeli bombs and they penetrate inside the building using their weight, which doesn't destroy the building but explodes inside killing people with a mix of 70-80kg explosives with shrapnel. The code name used by IAF for this airstrike was Operation Bandar.
Present day scenario?
In conclusion, The CRPF(Central Reserve Police Force) has planned to pay homage to the martyrs of the Pulwama attack on 14th feb 2020 by dedicating a martyr's column in the memory of those brave jawans who lost their lives in the line of duty.